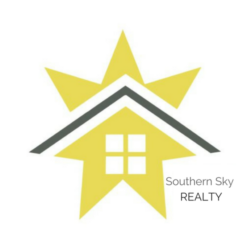 "I've made West Akron my home for ten years now, and I love it here. I live in Highland Square with my twin daughters who attend Firestone High School and our cat, Lucinda. I also have a son and daughter who have fledged and are living out on their own. You'll see them, as well as my adorable three year old granddaughter Memphis, in some of our Instagram posts. We absolutely love our red brick street, our wonderful neighbors and our proximity to all that Highland Square has to offer.
I have lived in Ohio for 20 years, and Akron for 10 of those, and although it took a while, Akron really does feel like home now. The name, Southern Sky Realty, is my little homage to Australia, where I was born and raised, and where much of my family still lives.
Our company culture was inspired by my love for the houses and neighborhoods here in Akron, Canton, and Cleveland, and the people who buy, sell and rent them. Homes are such an interesting combination of heart and practicality. A huge investment, and the places we put down roots. I really wanted to create a real estate agency that sought to acknowledge and honor both aspects of ownership, for buyers and sellers, as well as for investors and their tenants.
Southern Sky Realty has a strong focus on Property Management, which we have a great deal of experience with, both myself, and our broker and co-owner, Baxter Widener. We work very closely with our owners and investment buyers as they get comfortable with entrusting us with their investments, and we use our expertise and experience as we place tenants and create relationships with them also. We now have owners in Florida, New York, Las Vegas, California, and Australia, among other places. These clients understand the value of real estate investing, and the wisdom of investing in Akron in particular. We believe strongly that investment properties, and our commitment to excellent property management improves Akron's neighborhoods, and therefore everyone's quality of life. Although Southern Sky Realty is a relatively new agency, it comes with years of experience behind it, and I think this, as well as our focus on creating relationships with integrity, is one of the factors that make us so successful.
When I am not working on or at Southern Sky Realty, I love to take Memphis to her favorite place, the Akron Zoo, and I practice yoga at our neighborhood studio, Yoga Squared. My partner Kirk and I can often be found enjoying delicious food (and wine or beer) at the Mustard Seed Market, or riding our bikes on the towpath. We don't just live in Akron, we really do love it."