Turnkey Rental Investing 101
Often we think of rental property investing as a complex task.   Having to find a great deal in a desirable location.  Then do the needed repairs in order to rent it out.  List the property for rent and find a tenant.  Then worry about the costs, risks, and returns.  There are so many unknowns and required skill sets, it's easy to understand why some people shy away from being property investors. However, the returns are some of the highest around.
What if you could buy a property where all the work had been done for you? Simply enjoy your investment and the returns.
Well, that's where turnkey investment property comes in.
A turnkey rental or investment property is one where someone has rehabbed a property, placed a screened and market rent tenant in it, and installed professional management services before selling it to an investor.
Turnkey properties can be very appealing to people who want to invest in a market from a distance and know exactly what their return will be from day one of ownership.
They work really well for people who are interested in real estate investing.  Especially those who don't have the time, interest, or experience to rehab a property.
Investors who are excited to find a deal, rehab it and tenant it, are not ideal turnkey owners.   Turnkey properties generally sell at or close to market value, so there is little built-in equity at purchase.
However, for the owner who simply wants to buy and begin seeing a return, a turnkey property can be a great way to go.
Of course, any smart investor wants to remediate risk, and a turnkey rental is no exception. Buyers need to do their due diligence with the company they are purchasing from.   Th have a general point of sale inspection to be educated about the property itself.
Ideally, a turnkey investment property will be purchased from a company which has honest and transparent business practices.  A philosophy which resonates with the buyer, and professional management in-house. They will be experts in the local market and will offer some kind of warranty on the house for the buyer's peace of mind.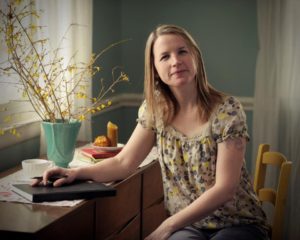 Southern Sky Realty will be offering turnkey rental investment opportunities later this year, please sign up below if you would like more information.